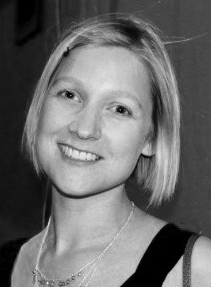 AGE:
32

HEIGHT:
5′ 9″

PROFESSION:
Documentary Production

SPORTING LOVES AND ACHIEVEMENTS:

Skydiving (done my 1st one), rowing for my college, have been know to enjoy cycling and I like a good swim.

M
OST ANNOYING HABIT:

Being rubbish at making decisions quickly (well it annoys me at least!). Possibly writing in brackets too much as well :)|

MOST OVERUSED PHRASE:

'
I concur!' Or lately 'do you want some help with that?'

FAVOURITE FIRE ENGINE:

Martha
by far(tha)!

TOP SKILLS FOR EXPEDITION:

Organisation, optimism, creativity, keeping calm in a crisis, speaking the lingo, handy with a camera too.
BIGGEST FEAR:
Generally: not achieving my potential. Specifically: letting people down or getting it wrong. Oh and edges, the kind that you can fall off.

TOP 3 ITEMS TO TAKE:

Camera, wet wipes, sense of humour.

TOP 3 SONGS FOR THE RADIO:

When You Were Young – The Killers,  One Way or Another – Blondie,  Fair – Remy Zero.

REASON FOR GOING:

Because it is an honour and a privilege to be part of the great legacy of one man, which is being brought to life by another. To have the chance (via raising an immense amount of
money for 3 charities) to possibly, one day, help alleviate someone else's suffering or give them a fighting chance. To be useful in the face of adversity. Because there is no way I couldn't do this – it's too important.