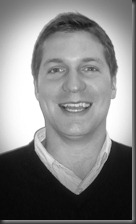 AGE: 31
HEIGHT: 6′ 1″
PROFESSION:Environmental Consultant and Entrepreneur
SPORTING LOVES AND ACHIEVEMENTS:
Elms five aside premier champions 09, basketball, snowboarding, cricket, fishing & golf. Love hate relationship with Wolverhampton Wanderers.
MOST ANNOYING HABIT:
Incredibly clumsy
MOST OVERUSED PHRASE:
'Nice one' & 'Nailed it'
FAVOURITE SANDWICH:
Spam & cheese
FAVOURITE FIRE ENGINE:
The San Francisco ones
TOP SKILLS FOR EXPEDITION:
All camping skills, think Ray Mears/Bear Grylls
BIGGEST FEAR:
I get a touch of vertigo
TOP 3 ITEMS TO TAKE:
Travel fishing kit, good boots & union jack boxer shorts
TOP 3 SONGS FOR THE RADIO:
Happy Mondays – Kinky Afro
Led Zeppelin – Ramble On
Biffy Clyro – Mountins
REASON FOR GOING:
I lost a dear friend to cancer last year and I want to do something positive to raise money and awareness for the organisation that helped him and continue to help others.