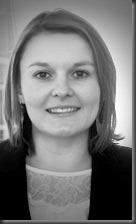 AGE: 28
HEIGHT: 5′ 2″
PROFESSION: IT Project Manager
SPORTING LOVES AND ACHIEVEMENTS:
Walking, Skiing, Running…London Marathon 2009, Brighton Marathon 2010…I hope!
MOST ANNOYING HABIT:
Panic over losing my keys/phone/wallet when it's always at the bottom of my oversized and overloaded handbag!
MOST OVERUSED PHRASE: Badger
FAVOURITE SANDWICH: Steak and cheese
FAVOURITE FIRE ENGINE:
1914 Dennis N-Type Braidwood Body Fire Engine
TOP SKILLS FOR EXPEDITION:
Beautiful singing voice, amazing jokes, handy with a map
BIGGEST FEAR:
Spiders and roller coaster
TOP 3 ITEMS TO TAKE:
Note book, Camera, Inhalers!
TOP 3 SONGS FOR THE RADIO:
Maniac on the dance floor – Michael Sembello
I gotta feeling – Black Eyed Peas
Eye of the Tiger – Survivor
REASON FOR GOING:
We take our good health for granted, we take our fire service for granted and we take help in difficult times for granted…that is until we need it and use it – then we realize that good health isn't a given, that firemen and women put their lives at risks ever day and don't always go home unscathed and that nurses supporting the sick and their families are angels who don't have the time or resources available and that they can't reach everyone that they want and need to. So if more people know about these charities and their work maybe they will donate a little cash, not take them for granted and give support where they can.