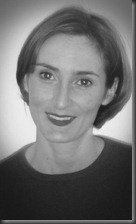 AGE: 32
HEIGHT: 5′ 7″
PROFESSION: PA
SPORTING LOVES AND ACHIEVEMENTS:
Tennis. Came last in school 100m
MOST ANNOYING HABIT:
Am sure I'll be told after 3 weeks on the road
MOST OVERUSED PHRASE:
It'll be fine – don't worry
FAVOURITE SANDWICH:
Chicken Mayo
FAVOURITE FIRE ENGINE:
Lego City Fire Truck (1500 G.P.M. Pump, 250 Gal. Tank)
TOP SKILLS FOR EXPEDITION:
Organised, calm and sensible
BIGGEST FEAR:
Getting ambushed
TOP 3 ITEMS TO TAKE:
Ear plugs
Blow-up bed
Duvet!
TOP 3 SONGS FOR THE RADIO:
Learning to Fly, Tom Petty
I Love you Baby, Frankie Valli
Bette Davis Eyes, Kim Carnes
REASON FOR GOING:
Supporting a good friend and 3 great charities.