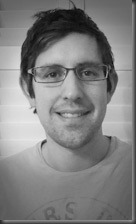 AGE: 34
HEIGHT: 5′ 11″
PROFESSION:
Management Accountant
SPORTING LOVES AND ACHIEVEMENTS:
Volleyball, Running, Scuba Diving, Snowboarding, Tennis, Squash
MOST ANNOYING HABIT:
Over analysis
MOST OVERUSED PHRASE:
Cool!!
FAVOURITE SANDWICH:
Tortilla & Chorizo
FAVOURITE FIRE ENGINE:
The "FOLLOW THAT FIRE ENGINE" one!  Martha
TOP SKILLS FOR EXPEDITION:
Map reading,  Spanish
BIGGEST FEAR:
Driving in the fog.  Or in a Monsoon!
TOP 3 ITEMS TO TAKE:
iPhone
Volleyball
Hammock
TOP 3 SONGS FOR THE RADIO:
Queen – Barcelona
Yves Larock – Rise up
Rivers of Babylon – Bony M
REASON FOR GOING:
To support this unique expedition and contribute to raising money and awareness to the great causes it represents.