Long Way Round star – Ewan McGregor
Ewan McGregor is one of Britian's most successful actors.  In 2004, Ewan embarked on a 19,000 mile expedition around the world on a motor bike for TV documentary Long Way Round.  Who better to motivate the FTFE crew, who are excited to have received this message of support.
"An amazing adventure lies ahead of you.  Good luck with the fire engine and the record breaking attempt.  And, of course, with raising money for all the great charities you're supporting.  There is nothing better than travelling the open road – enjoy every minute."

Letter of support from
David Cameron
The expedition looks to be an exciting and very challenging endevour, raising funds for an excellent cause.  I am delighted to offer my support and best wishes to Steve and his crew as they set off from London on 18 July.
I look forward to hearing of a safe return and hope you achieve your aim of a successful entry into the Guinness Book of Records as the longest emergency call out in History.
Yours sincerly, David Cameron.
Darren Clarke follows that fire engine
Darren Clarke is one of the World's best and most popular golfers and has played in numerous Major Championships and Ryder Cups.  Darren sadly lost his wife to cancer 6 years ago and has been a ardent supporter of Cancer Research since then.
"I'd like to wish all the participants of Follow That Fire Engine the best of luck in their circumnavigation of the globe in aid of charity. This is a massive task and not undertaken lightly so PLEASE support this exciting expedition and give generously."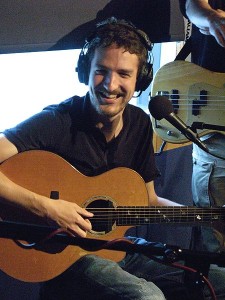 Frank Turner follows that fire engine
"I'm a big fan of the road, so this trip has me jealous, but much more importantly, this is an amazing project to raise money for some of the best causes out there. Get involved!"
Frank Turner is a living legend – think front cover of NME Magazine and Kerrang.  He headlined the Radio 1 stage at Reading Festival and has played in front of audiences of 50,000 plus in the US this year.  He really has done it all and has a massive following.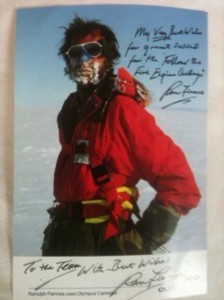 A word of support from the World's Greatest Living Adventurer… Sir Ranulph Fiennes
Described by the Guinness Book of World Records as the World's Greatest Living Adventurer, for over 40 years Sir Ranulph has led dozens of expeditions and lived through countless adventures. Just reading about them is incredible. FTFE are absolutely delighted to have his support as he will know first hand the type of challenges that the crew will face and Sir Ranulph said;
"My very best wishes for all success on the "Follow that Fire Engine Challenge". I will be rooting for you all the way!"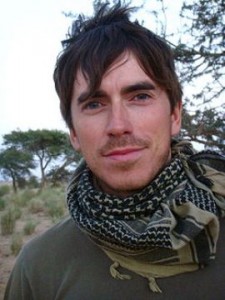 A fantastic message of support from autohr and broadcaster, Mr Simon Reeve
Simon Reeve, who has been around the world for the BBC TV series Tropic of Cancer, Tropic of Capricorn and Equator, said:
"What an epic journey! Having been out there on the road around the planet I can assure you the Follow The Fire Engine Challenge will be tough, exhausting, draining and amazing. I wish the team the very best of luck on their expedition, and I hope everyone will get behind them and support them as they attempt to raise sack-loads of money for three extremely worthy causes."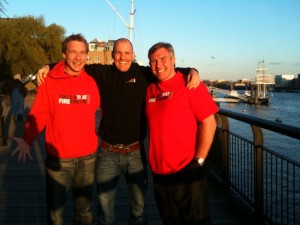 Jason Leonard OBE. England Rugby World Cup Winner.
"When I heard about the journey that the team of 25 are embarking on, I was amazed, especially when I heard that they are donating their own time and money to raise funds for very worthwhile causes. Spending months on the road in a fire engine is not everyone's idea of a great time, but it is an incredible way of raising money for three great charities. I hope that people will go out to meet the team as they journey across the world and donate generously via the website.  I'll be keeping an eye on their progress from the moment they leave London in July and look forward to seeing them back in one piece when they return in 2011.""
Good luck to all involved – have a great time and enjoy the experience."       Jason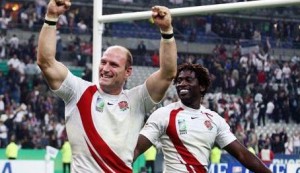 Lawrence Dallaglio  OBE. England Rugby World Cup Winner.
"I came across the Follow That Fire Engine expedition through Prometheus Medical, the global medical support team who helped our Dallaglio Cycle Slam team cope with cycling over 2,700 miles,
and have now equipped the Follow That Fire Engine team with the necessary skills to survive their 25,000 mile journey across 27 countries, all to raise money for three great charities."
"Best of luck to everyone, hope it goes well"      Lawrence
Our TWITTER celeb followers…
Dannii Minogue
"Best of luck to @FollowEngine crew departing Sunday: 25,000 miles, 5 continents, 3 charities, 1 fire engine. Hope journey goes v. well. Dx" – DanniiMinogue
Jamie Oliver
http://twitter.com/jamie_oliver/status/18470425697 check it out!
"wow this is good @FollowEngine 25,000 miles, 5 continents, 3 charities, 1 fire engine. good on u guys, go for it!!! http://bit.ly/dr7HL2 "