DORSET FIRE AND RESCUE
Dorset Fire and Rescue very kindly donated the fire engine for the expedition. Darran Gunter, Mike Dredge, Paul Jarvis and Stuart Tucker were instrumental in this. 4×4 fire engines are very hard to find. The Mercedes 1124 AF is ideal for the expedition.

BRANDKIND DESIGN
Dealing with a whole range of design requirements. Brandkind have been legendary from the initial brand concept to full implementation of the website, merchandise and publications. Deb Grant is the talent behind the virtual pen. Simply a phenomenal effort.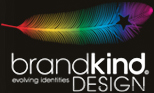 THE GLOBALINK NETWORK
The Globalink Network will manage our global logistics. This will cover a whole range of scenarios from our vast shipping needs, border crossings, carnet de passages and visas. Richard Dexter will manage the project with help from many agents all over of the world. The director of The Globalink Network is Bill Siemens.
ASSET CO INTEGRATED SERVICES
The fire engine experts Asset Co are very kindly taking the fire engine into their workshops for a full and major service.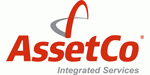 FIRE AID INTERNATIONAL
Along with help sourcing the fire engine, Fire Aid International will assist in the modification of the fire engine. Simon Rowley will oversee the modifications which has the added benefit of maintaining the fire engine for future restoration.

SV TECH
SV Tech converted the chassis of the fire engine. They also provide guidance and expertise in all manner of procedures with VOSA and the DVLA.