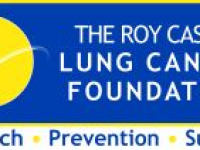 Howdy all FTFE supporters!
It's Clare here all the way from sunny Liverpool.  I am a fundraiser at The Roy Castle Lung Cancer Foundation which, as I am sure you know, is one of the charities supported by FTFE.   We're so proud of all the crew who have been part of the challenge and from everyone here I'd like to say a big 'THANK YOU' for what you're doing to help defeat lung cancer.
You're all stars in our eyes and we can't wait to welcome you home next month.