Day 81 : To pee or not to pee
Location – Luang Prabang to Vang Vieng
High Point: First day on the road for Stage 4 crew and what an amazing drive
Low point: 'rest breaks'
No point: 'rest breaks'…….for girls !!
Day 81 and our early start began with an emotional farewell to Ross – it has been great to have a couple of days overlap with him and ask lots of questions and to get the low-down on our partners in crime to Singapore – Steve and Paul!
After familiarising ourselves with the daily checks Martha requires and a quick trip to the garage to fill her up (well, nearly full thanks to that screwdriver) we hit the road – Route 13, described in one travel guide as a 'sealed motorway'…… After a couple of checks that we were on the right road – never believe the first person you ask, we set off for our estimated 6hr drive to Vang Vieng. 10hrs later on single road, part dirt track we arrived at our destination – but what an amazing journey…….
Our route took us through winding jungle, largely populated by banana trees – which looked very tempting as we snaked our way close to them. The highest peak of our drive took us up to 5,500ft – as noted on Steve's new watch which has been a valuable tool on the trip – he has been very precious about not losing it!!! At the peak we stopped off for a panoramic shot and were quickly surrounded by intrigued onlookers. It's quite weird, seeing this for the first time, how many people come up and ask what we're up to, where we're from etc. etc and it really does make you feel that you are very privileged to be on such a great expedition. A definite feel good factor.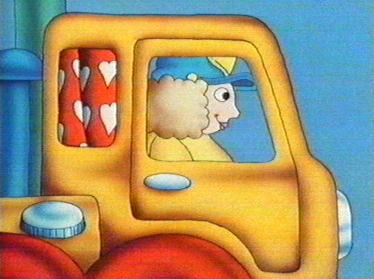 The local villages en route were simple stunningly and beautiful – lots of old wooden houses with reed roofs and children and animals roaming free. I think the poor children were a little frightened as we approached and beeped and often ran off or hid their faces like we were some child catching machine – thankfully, the universal smile and wave put them at ease and they were soon waving back at us.
Now for the 'no point/low point' – believe me 'rest/stress breaks' are not breaks for girls. I think this has become all too apparent for the boys. Our first stop on the side of a straight road with nowhere to hide was met with bemused faces from me and Michelle and wishes that we had our SheeWees handy rather than in the depths of Martha. Future 'breaks' had to be made after careful observation from the Navigator (thankfully Michelle today) as to the best place to stop/hide!
Steve and Paul were great with the driving today as there was not a straight/flat road in sight for at least 9 hrs so they thankfully took charge and it was great to be able to get behind the wheel for the last ½hr or so of the drive into town. She is great to drive and was actually very amusing and slightly annoying for the boys as with us girls up front; me at the wheel and Michelle navigating – we had way more attention than the boys driving. The locals were looking and pointing at me as if I was the first ever Doris they had seen behind the wheel – and I think I was. Really did begin to feel like Long Distance Clara (minus the ginger curly barnet)!!!!!
Baker
[flickr album=72157624994517107 num=30 size=Square]
[flickr album=72157625119299968 num=30 size=Square]