Day 85 That dude looks like a lady
Khao Yai National Park to Kanchanaburi
High Point : checking out an awesome waterfall
Low Point : Ting Tong Wrongness
Pointless seating arrangement of the day : Michelle sat behind the driver even though her legs are too short to fully appreciate the only seat with extra leg room
No Point : Lyndsey/Michelle owning bags too big for them to carry
Big Tune of the Day : Heavy Weight Champion of the World  : Reverend and The Makers
Dish of the Day : Chicken Pad Thai (again)
For the past couple of months, I have only seen westerners on a handful of occasions. It adds to the feeling of remoteness and excitement. As with most countries we visit, we travel through parts of it that do not appear in travel books. For me these are my favourite places. Shabby, busy and chaotic (therefore fascinating). It was a little strange today rocking into a town that is frequented by Thai and parts of the western world. Kanchanaburi was our first taste of this in Thailand. Kanchanaburi is in the books, it is on the tourist trail. The creepy old dude trail.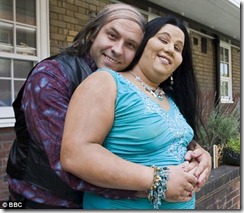 Walking back from yet another Pad Thai dinner (love it !), the side of Thailand that is often the butt on jokes reared it's ugly head for the first time. Outside little bars sat your textbook fruit cake. 55 years old, slightly chubby, open shirt, western and creepy. In one way I do feel for them, obviously lonely men but on the other hand, it is just plain wrong. The cliché of "love you long time" holds firm as you see relationships and marriages between overweight westerners and 25 year old Thai girls.
Danger of the day : in the last 85 days we have faced many dangers and incidents. Thailand is no different with anti-government violence in the capital, terrorism in the south and some of the "women"  with deep voices and adam's apples.  To heed my father's advise a few years ago, be wary of women with big hands ….
Steve
[flickr album=72157625028830199 num=30 size=Square]