Hina lands Lloyds of London donation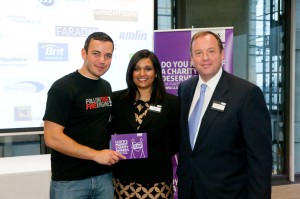 On 15th December, Hina Gandhi and Fuad accepted a cheque for £1,000 at the Lloyd's Market Charity Awards.  Each year Lloyds of London invites individuals to apply for a £1,000 award for their chosen charity.  Hina, a good friend of Amy's, didn't hesitate to nominate Follow That Fire Engine.  Hina has been extremely supportive since she learned about the FTFE concept, she said "I was keen to support them with this fantastic idea and I took on a 'behind the scenes role' in support of marketing and administration (and generally advising/helping with anything Amy asked me to turn my hand to!). I have been able to apply my marketing skills and creative thinking to support them at various stages.""I have never met more driven and passionate people as those that surround Steve and Amy, who have really given themselves over to this cause. I am very proud to be part of helping this wonderful cause and feel FTFE and the support team would be well deserving of a Lloyd's Market Charity Award for 2010." Graham White, trustee of Lloyd's Charities Trust and Managing Director of Argenta Private Capital has this to say about the awards: "Lloyd's Market Charity Awards shine a spotlight on the great work our colleagues in the Lloyd's market undertake for their special charity. They also enable further support to be given to the individual's charity through a grant of £1,000".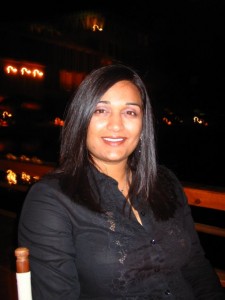 We would like to give Hina a huge thank you for her amazing contribution and continued support. More info about the awards is on their site: http://www.lloyds.com/News-and-Insight/News-and-Features/Community/Lloyds-recognises-market-charities Does your company have a fund that makes gifts to good causes? Could you apply for one on behalf of FTFE? Remember 100% of all proceeds go to three great charities.
Read more blogs using"George's World Blog Map"