FTFE heroes: They Who Dare…….
"One evening in June 2009, shortly before Garth passed away, Steve came over for dinner and was talking about his idea for an expedition. It was something that he had discussed with his Dad to try and raise his spirits. It did seem like a mad idea, but something he was pretty set on trying."
To Steve and the crew it's quite overwhelming to sit back and think about the kindness, generosity and selfless contribution from friends, family as well as complete strangers all giving so much for the cause. There are of course countless numbers of people that have made this expedition possible.
Nay and Jimmy Dare are two of these people.
Jimmy continues, "We sat at the dinner table looking through a world map and it seemed pretty possible if you could get a vehicle through the tough terrain in Russia, Mongolia, and China."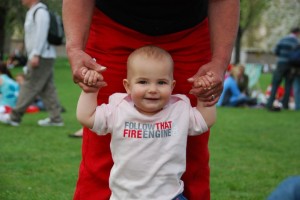 It was a time of celebration in the Dare household as their first child Poppy (now Steve's first God-daughter), was only a few weeks old. From the outset Jimmy and Nay both had to make the very tough call that they couldn't go on the expedition.
"I knew I would be needed at home", explains Jimmy "as it wouldn't have been fair to leave Nay on her own for weeks to look after Poppy, and it would mean cutting short any holidays with Poppy in her first year. Also since Nay has been a great friend of Steve's even longer that me, since they were 9 years old! She would have loved to do a stage too, so it wasn't really fair for one of us to go and not the other – but of course bringing Poppy was not really an option."
However, over the next twelve months knowing that they wouldn't be on the expedition, the Dares went on to make a pivotal contribution to FTFE..
"Steve and I met at upper school over 20 years ago and he became one of my best mates" says Jimmy. "Garthy was a great friend and more like one of the lads than Steve's Dad. I would spend most weekends there and at some point the alarm would go for a fire, it was great to follow Garth as he went out on a shout. After he had legged it out the house to the station we would get a lift, or drive out to the nearby fire, to watch the firemen deal with it all.
There were some awesome summer BBQ's and lots of booze all round, hosted by Garth and they were truly great times! He loved doing the BBQ's, great banter and lots of good looking young girls around too helped I'm sure. Golf became a big part of his semi-retirement years and we had some great trips away with the lads which he came on. Also a number of us joined his mates trips away which tended to be more rowdy than ours at times!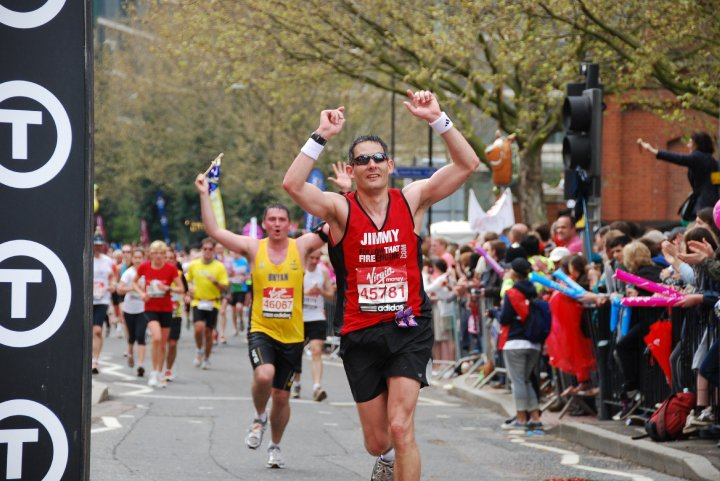 When Garth finally lost his battle with cancer it was obviously a huge loss to Steve and his family. It was a massive incentive for Steve to do his fire engine expedition, to raise awareness and pay a tribute to his father.
I said I would run the marathon for his charity as my tribute to him, knowing that Garth would have loved to see me in so much pain running that far!! Four months of training through an awful snowy sleety winter, gave me the foundations to run that event. It was a special day in which I was so proud to run for him and also myself. I ran with Dave Stewart and between us we raised around £4k for FTFE, which was fantastic."
Jimmy followed this up by becoming a crew member on the hugely successful Follow That Fire Engine UK360 tour in May, driving from Plymouth to Wimborne.
Over these months Nay was a trusted sounding board, batting around ideas with Steve, and helping him lay the foundations.
However, all this was only the tip of the iceberg of the Dare's contribution.
Jimmy explains, "My father owned an international haulage firm when I was a kid so I was brought up around the lorries spending most of my weekends in or around the workshop getting in the way and used as child labour. With his line of work I saw lots of repairs and maintenance". It was this experience and expertise that enabled Jimmy to help Steve on what would need to be done to a truck to make the expedition possible.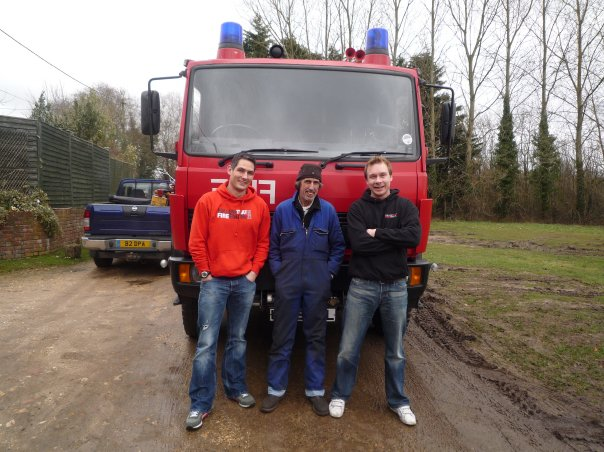 "It was all about what type of suitable appliance was for sale" says Jimmy "Many hours were spent looking for appliances online with Steve. It was amazing when Steve managed to secure the appliance from Christchurch, donated by Dorset Fire and Rescue. He got probably the best suited vehicle he could for his expedition being that it was a shorter wheelbase vehicle, high clearance and 4×4. Generally used on heath fires, Martha was going to be ideal. The boys in the station joked about it being towed out of the mud by a recovery truck on the heath more times than they can remember, so we will see what happens in Russia! I was given the responsibility to drive Martha for the first time, as it's hard to imagine now, but Steve was a bit nervous."
As well as organising stuff based around the truck Jimmy has in some ways been a middle man, and as he puts it "exploiting" his dad and his mechanic mates. They have kindly donated everything from tubs of grease, to their own time modifying the truck and doing the important reclassification and down plating of Martha from HGV to LGV at the VOSA test centre (nice one Kelvin!). This was absolutely massive as it meant Martha now weighed under 7.5 tonnes, and the crew could now drive her on their ordinary Cat C1 driving licence. This saved the crew a great deal of time, money and no doubt stress trying to pass an HGV test!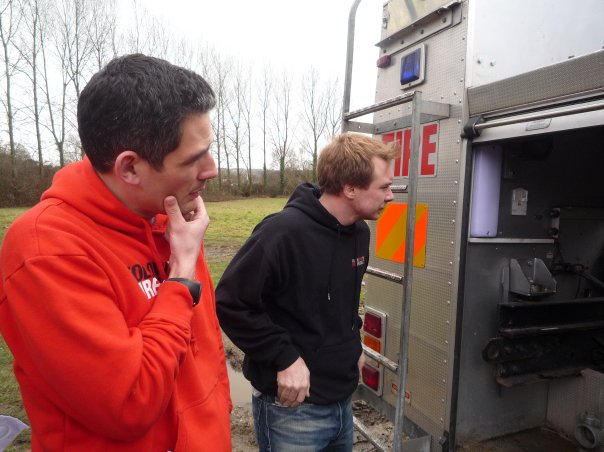 A conversion kit was donated by SV tech and fitted by Jimmy's dad's mate,s onto the suspension leaves to ensure the truck could not be loaded over 7.5 tonnes. This was a DVLA requirement to comply with the reclassification from HGV to LGV.
Jimmy adds, "Steve was also very lucky to have so much help from the team at Asset Co, they have done a fantastic job of getting "Martha" on the road with a full service, securing the lockers and adding the new floor and roof where the old water tank and pump sets were. It was all major work that would have been very tough for us to do or get done on our own."
In the final few months Jimmy and his dad compiled a massive kit list that would be needed mechanically and for maintenance. They then set about trying to source all the items.
Jimmy recalls a rainy Saturday in May that was spent putting in some speakers and a stereo system, "Steve's no 1 priority!"
Jimmy continues, "Steve got some great help from Garth's mates including Andy Day who sorted out the electrics so we could put in inverters/converters and extension leads to enable running of laptops, stereo etc in the back. Graham fixed up the funky flagpoles and Niall & Vaughn did a fantastic job on all the signage and logos."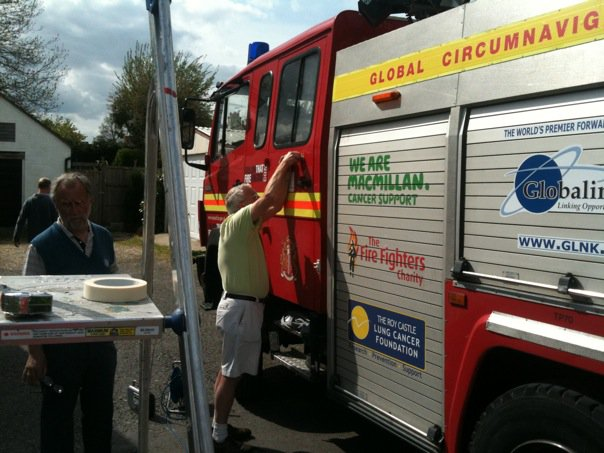 Next on the list for Steve and Jimmy were a lot of calculations trying to work out all the boxing/storage shapes and sizes that we would need to fit into Martha. Everything had to be boxed and itemised for the carnet de passage. It all came good when some heavy duty boxes perfect for the rough ride ahead and of the correct dimensions, were found online.
In the weeks before the launch Machine Mart became Jimmy's second home as he set about buying half the shop. The list was endless: a crowbar, hammers, axes, ratchet straps, bottle jacks, 8 jerry cans and tarpaulins (that have come in handy already with Martha's recent leaky cab roof) to name but a few.  It was a long list that was constantly being added to and his boot was seldom empty.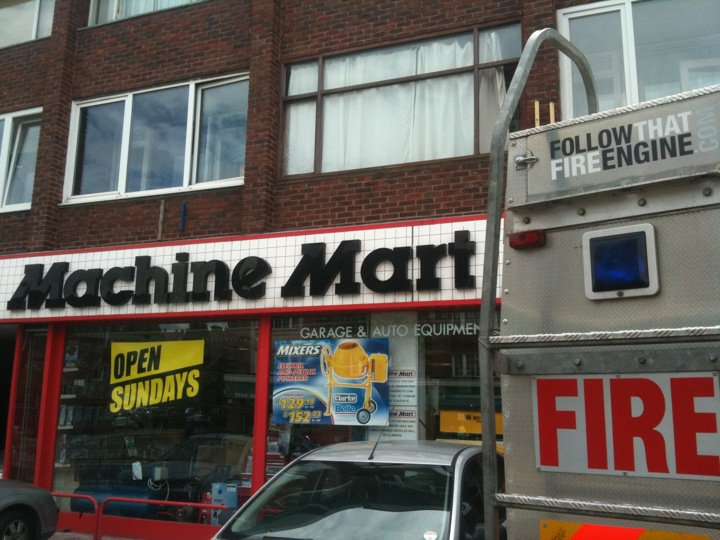 Then there were the last minute items like sourcing and installing new truck batteries the day before the expedition started, modifying and bolting in the racking for the boxes and wiring in the all important expedition fridge. "Nay and Poppy didn't see much of me during the last week or two before the off!!" adds Jimmy.
So having put in so much work how does Jimmy feel about not going on the expedition?
" I'm very gutted that I can't go, but the flipside is a fantastic little girl who gives us such happiness and does something new every week. Arguably I probably ended up spending more time away from Nay and Poppy running on those dark rainy evenings when training for the marathon, but at least it was spread out over the course of a few months!"
The Dares however hope to catch up with the expedition when it re-enters Europe.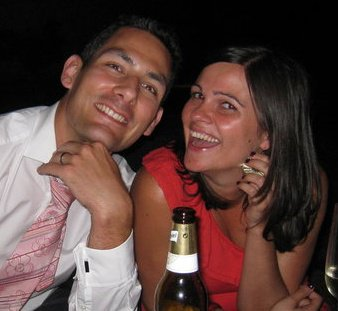 "It would be great to maybe catch up with Martha on the homeward leg as a support vehicle with a spot of camping with what will then be a 2 year old daughter. We're not sure that either her Godfather or Poppy will recognise each other by then, but she will probably have more than a word or two to say to him by then!!"  
So having played such an integral part in getting the Fire Engine on the road, who better to assess the expedition's chances.
"I have every confidence they can complete this challenge. It's a huge undertaking and so much of it depends on the strength of the vehicle. I have visions of it coming home looking slightly modified but I believe it will make it, especially if Steve has anything to do with it."