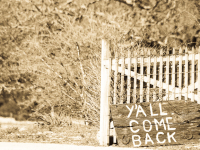 Bandera (TX) to Katy (TX)
High Points :
1) Early morning horse riding at the Running R Ranch with Dianna and David… Steve and I are now level 4 riders!
2) The night we spent at the Elk Lodge in Katy, a bit of true Americana!
Low Point : I love Beavers ….. and I love Nuggets… However I do not love Beaver Nuggets!
No Point : American Bingo doesn't even use the catchphrases that make Bingo so amazing in every village hall at home…. 2 Fat ladies anyone!??
Health Point : The girls have introduced fruit and vegetables to my diet…. O.M.G